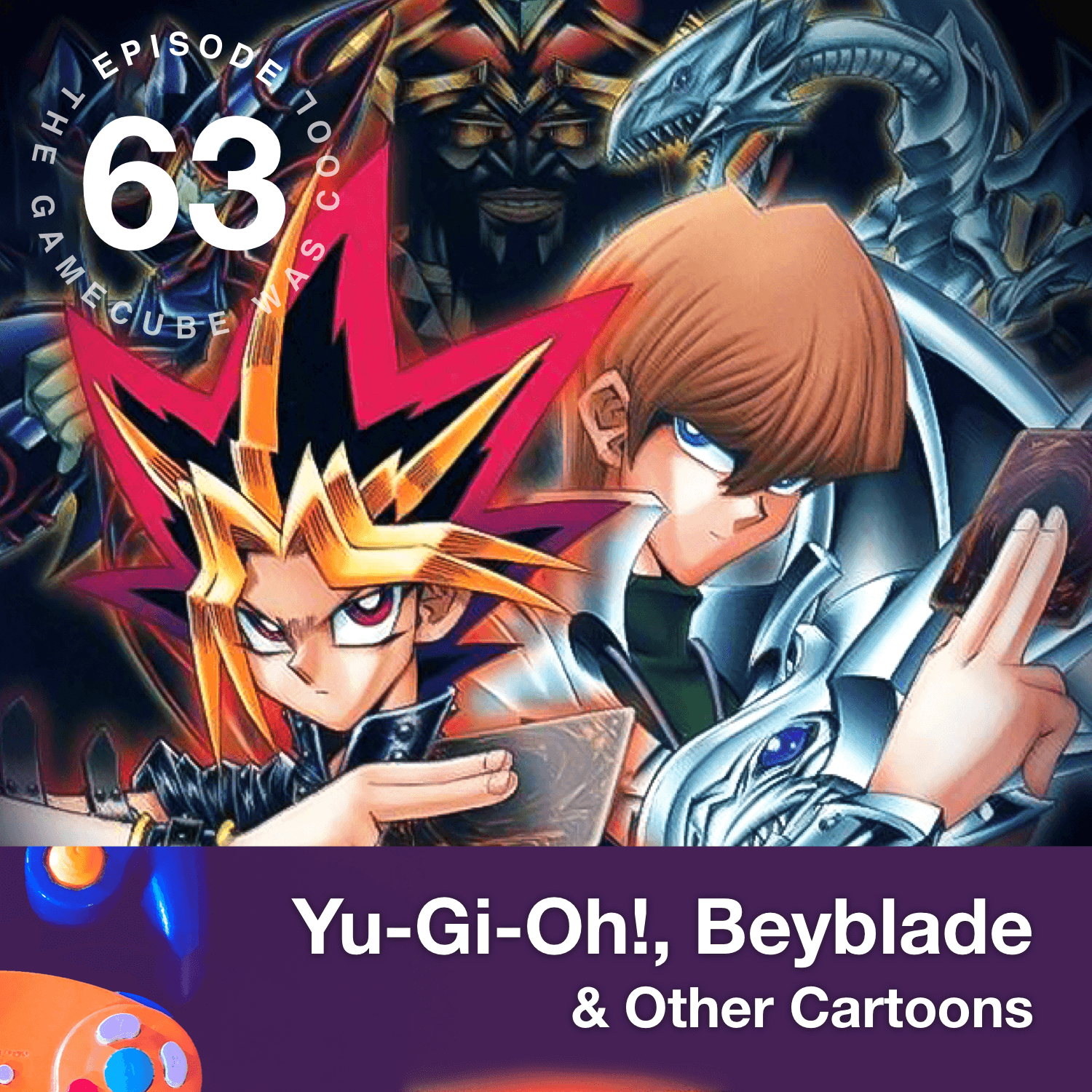 It's time to DUEL! On episode 63 of The GameCube Was Cool Podcast, Mike and Neil sit down to talk about Yu-Gi-Oh, Beyblade and a bunch of other animes/fads we loved when we were in school (and we kinda still do!). Joining us on the show is enemy of the pod Ramon to talk about how Yu-Gi-Oh! The Falsebound Kingdom isn't a card dueling game but actually an RPG/RTS that he became extremely fond of growing up.
The boys start the episode off with some talk about Arthur, back to school memories and their favourite Pokemon. 
All this and more in this episode of The GameCube Was Cool Podcast!