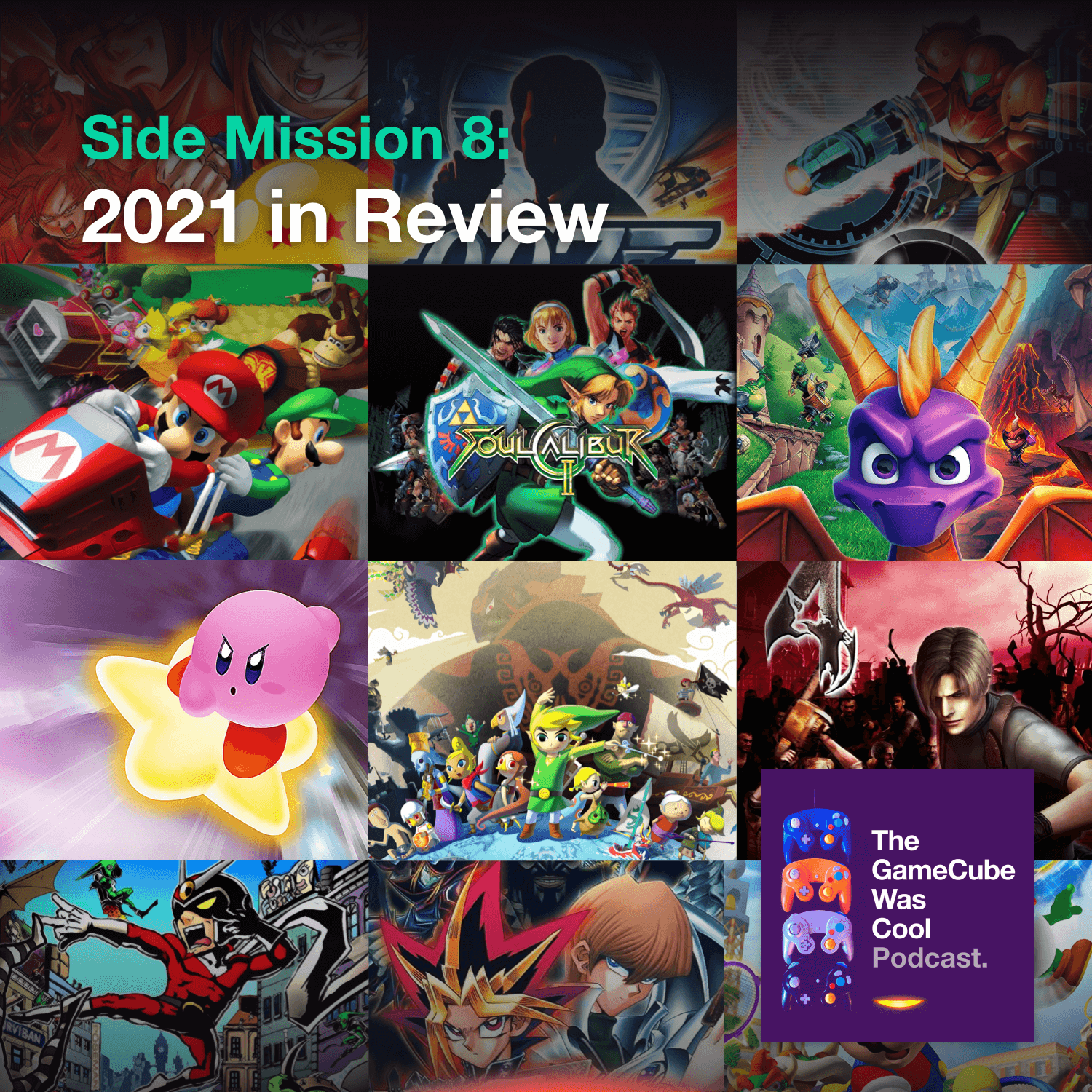 2021 is wrapping up and Mike and Neil want to celebrate the new year by looking back on all the things they accomplished this year and all the things to look forward to in 2022. All their favourite games, albums and movies are wrapped up here. 
Not our regular GameCube content, but we want you to get your weekly fix of Mike and Neil (: 
Did Mike complete a full cartwheel? Did Neil land his first kickflip? Find out in Side Mission Part 8 of The GameCube Was Cool Podcast! 
Thank you to everyone for supporting The GameCube Was Cool Podcast this year, on a new year!